Top Euro Casino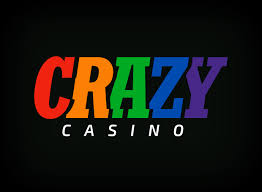 Pragmatic Play are taking you around the world and beyond in their latest promo and you can get involved by visiting FortuneJack Casino. The online casino will be hosting the giveaway and there are some serious prizes in the pot. In fact, there will be over 3000 prizes up for grabs, lots of tournaments and the grand prize is a Zero Gravity Experience worth a staggering €/£ 30,000!
HEAD OFF INTO OUTER SPACE
Pragmatic Play have launched their biggest Network Promotion so far this year and it is set to go down an absolute storm. You will have the chance to win some once in a lifetime trips around the world with other prizes that include a Safari Experience VIP Trip worth €/£10,000!
FortuneJack Casino will be holding three tournaments, each boasting their own set of prizes and this is the second week of the promo. The new Edge of Space Tournament will run from Tuesday 5th of November to Tuesday 12th of November, so make sure you get involved this week.
Win a share of 3000 prizes including a Zero Gravity Experience and a Safari VIP Experience worth €/£40,000 combined.
In fact, the prizes are so impressive, we'll tell you about them right now and then you can find out how to win. The Network Promotion includes:
€/£ 150,000 in total
Over 3,000 prizes
3 x Once in a lifetime trips and multiple cash prizes
3 x €/£ 40,000 Tournaments
Grand Prize: That Zero Gravity Experience
To win the grand prize you'll need to enter the tournaments to boost your points on the leaderboard. You need to enter at least one tournament to be in with a chance of winning and rank in the top 1000 players. The better your score, the better your prize.
HOW TO TAKE PART
Okay, we guess you're pretty hungry for those prizes right now, so we'll tell you how to take part. You'll need to play a selection of online slots from Pragmatic Play, you can just choose from any of the following:
You will need to opt-in and play with real money and place minimum bets of £/€ 0.50 during the promotional period. The in game tournament criteria will be based on the highest value single spin win amount adjusted by your total bet value.
This weeks promo has a pot worth €40,000 made up of 999 prices including the Safari Experience and loads of cash prizes too. You'd be crazy not to enter. Not forgetting if you enter the weekly tournaments, you'll be in with a chance of winning the grand prize too. Full terms and conditions apply, so make sure you read them before you play. Good luck!