Crypto Casino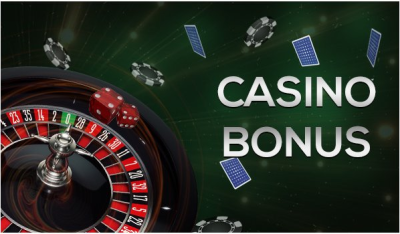 Bitcasino.io have launched a massive giveaway worth a massive total of 500,000 TRX and includes a trip to Disneyland Shanghai. In the age of TRON which has now arrived at the online casino you can take part in their ultra fast tournament to be in with a chance of winning. You'll be able to play a fantastic selection of slots and there'll even be a way to double your points and increase your chances of winning!
WIN A TRIP TO DISNEYLAND SHANGHAI
November may be one step closer to Christmas, but it's also the chance to win some incredible prizes at Bitcasino.io. The casino has loads of prizes to hand out throughout November also giving you the chance to take the futuristic Tron ride to Disneyland's Tomorrowland arena. This light speed dash is not to be missed, so listen up.
But it's not just the trip to Disneyland up for grabs here. There's lots more too. Starting at 5,000 TRX right up to 100,000 TRX. To enter all you have to do is play your favourite games and collect as many points as you can.
Play your favourite games at Bitcasino.io to be in with a chance of winning a futuristic trip to Disneyland Shanghai.
The competition runs until the 17th of November, so you have plenty of time to earn as many points as possible.
IT'S TIME TO GET INVOLVED
Now, if you fancy the cyber ride with Tron to Shanghai, you need to opt-in to the promotion first, so make sure you head over to Bitcasino.io to do that first. Every time you play your favourite games, you'll then start earning points. The more you play, the more points you'll earn. Just to be clear you can follow these simple steps:
Head over to BitCasino.io and log in or register an account
Opt in to the competition
Play your favourite slots or table games using TRON (TRX)
Start earning points
How you decide to earn your points then is up to you. Different games will give you different points so here is how that works:
Play slots from any provider (50 TRX minimum bet per spin) to earn 1 point per spin
Play games like from the Baccarat, Live Blackjack and Live Roulette categories (200 TRX min bet/round) to earn 2 points per bet
Deposit 2,000 TRX to earn 25 points
Biggest win/bet ratio of the day (added the following day) will earn you 500 points (once a day)
THE PRIZES
To win one of the prizes you just need to secure yourself in any of the top 10 positions to win one of the following:
A trip to Shanghai Disneyland worth 250,000 TRX
100,000 TRX
60,000 TRX
45,000 TRX
20,000 TRX
5x 5,000 TRX
You can track your position on the leaderboard and remember you must opt in before you play. Full terms and conditions can also be found when you visit Bitcasino.io. Have fun!